Partition Wall
The partition wall was key to the overall design of the van, as it 'created space' for the 'L' shape kitchen and the electrics housing. It also provided a useful place to hang a wall unit for extra storage as well as being a great place to put the 12v distribution panel and battery monitor.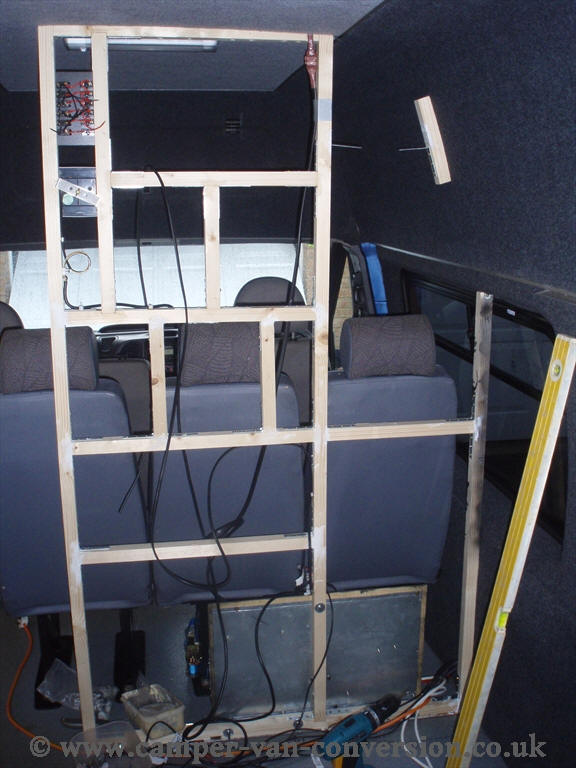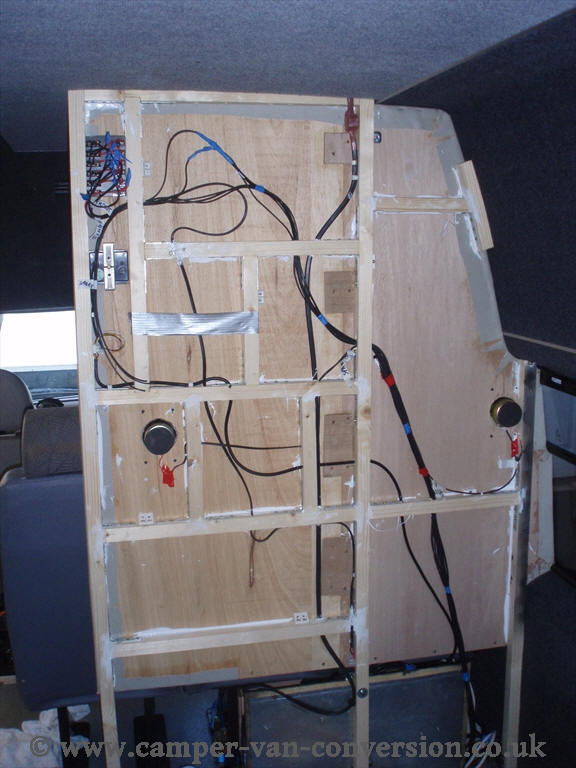 Constructing it so that it would be safe and secure was paramount in my mind, for it to be safe I would need metal supports at the top and the bottom of the frame (bolted through the roof and the floor). Metal deforms in a crash but wood splits and splinters, Aluminium angles were used.
_____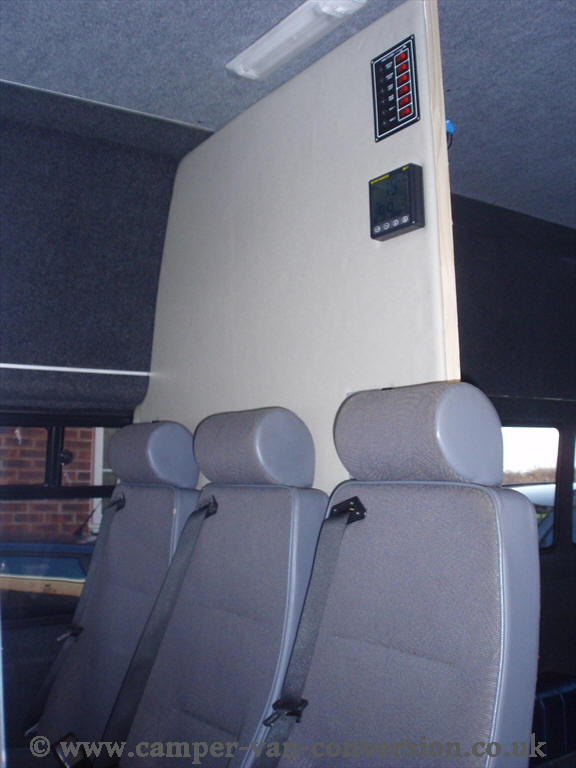 The wall was constructed out of 34mm batons and faced with 6mm ply board. The ply was bonded to the batons to form a strong structure. One side was faced with 6mm foam and then leatherette.
After the kitchen was installed the other side was finished off with auto lining carpet.