Van Preparation
First preparation job on the van was to remove all the stickers and hand rails, then the 9 extra seats that I did not need. These were quickly snapped up on Ebay.
What was left was a lovely empty van. I then started inspecting the existing electrics and removing bits of trim although nothing was thrown away.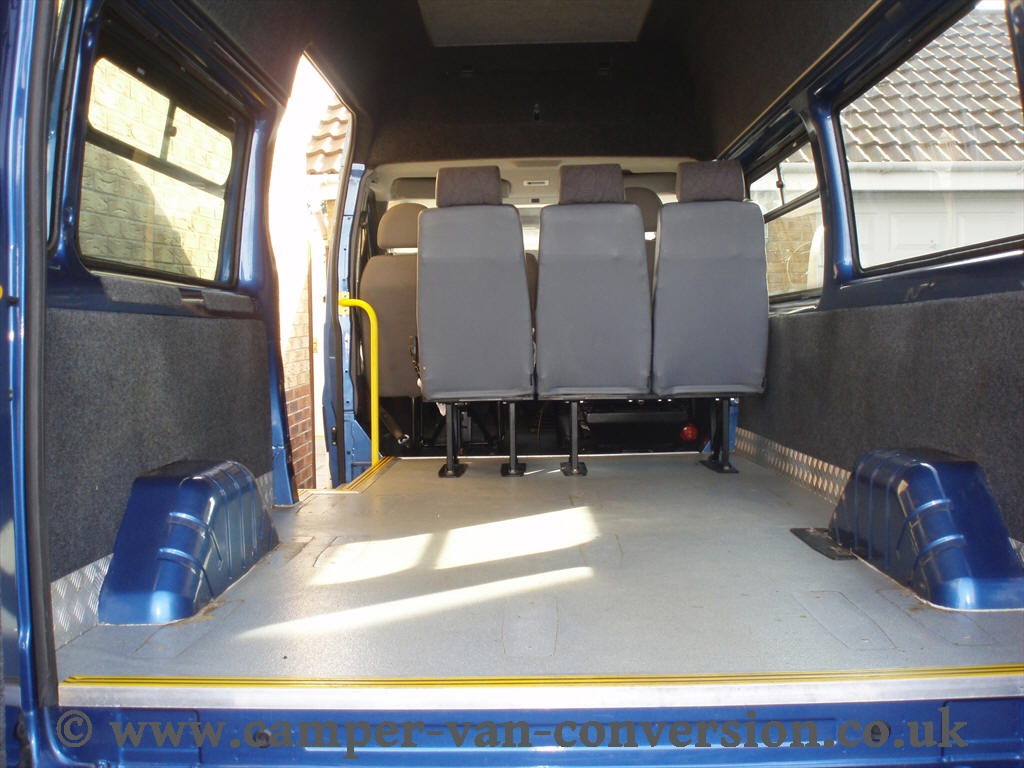 With the van empty I then did a design tryout, where I marked on the van using masking tape my design. This is to check that what is on paper will actually work in your choosen vehicle.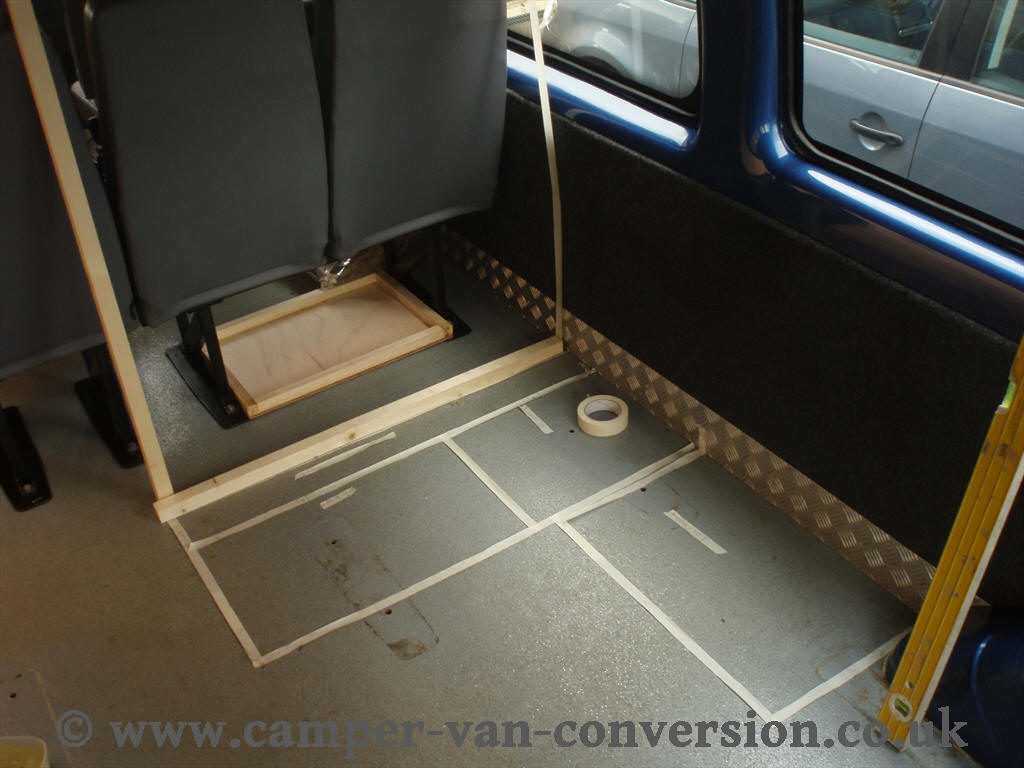 All camper vans need to be insulated, for noise, heat / cold and to help to prevent condensation. There are various techniques and materials that can be used. There are two main types of insulation, flexible and rigid.
Rigid materials are brands like Celotex and Kingspan which are available from building material suppliers or DIY shops. These are cut to shape and glued into cavities, expanding foam can be used to fill any gaps.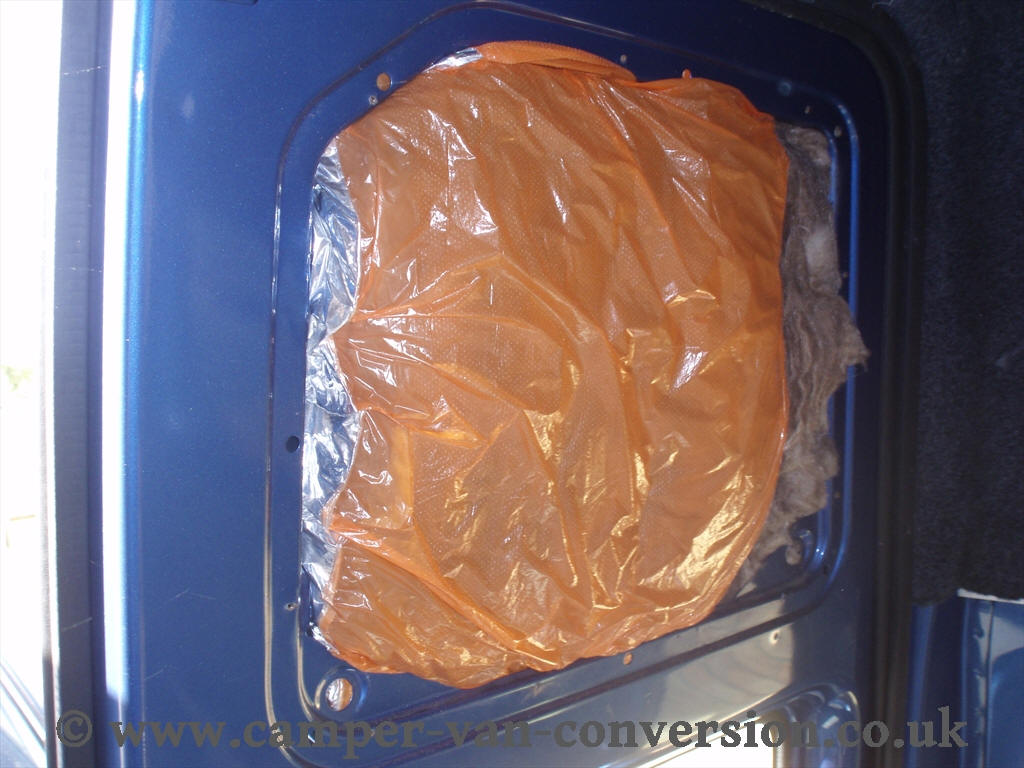 Flexible materials are glass wool (i.e. loft insulation) and insulation blanket type materials (i.e. ThinsulateTM).