Top Bed Construction
My campervan design is for there to be a 6ft long top bed (full width of the van) when required for one / two night stop overs. But when on a campsite for a week or so, the bed to be removable to then be in the awning. The top bed should also act as a (3ft long) storage area for bedding etc, when travelling.
To achive this I had to install two aluminium angles, one each side of the van. These would be used to rest the remoavable bed base on.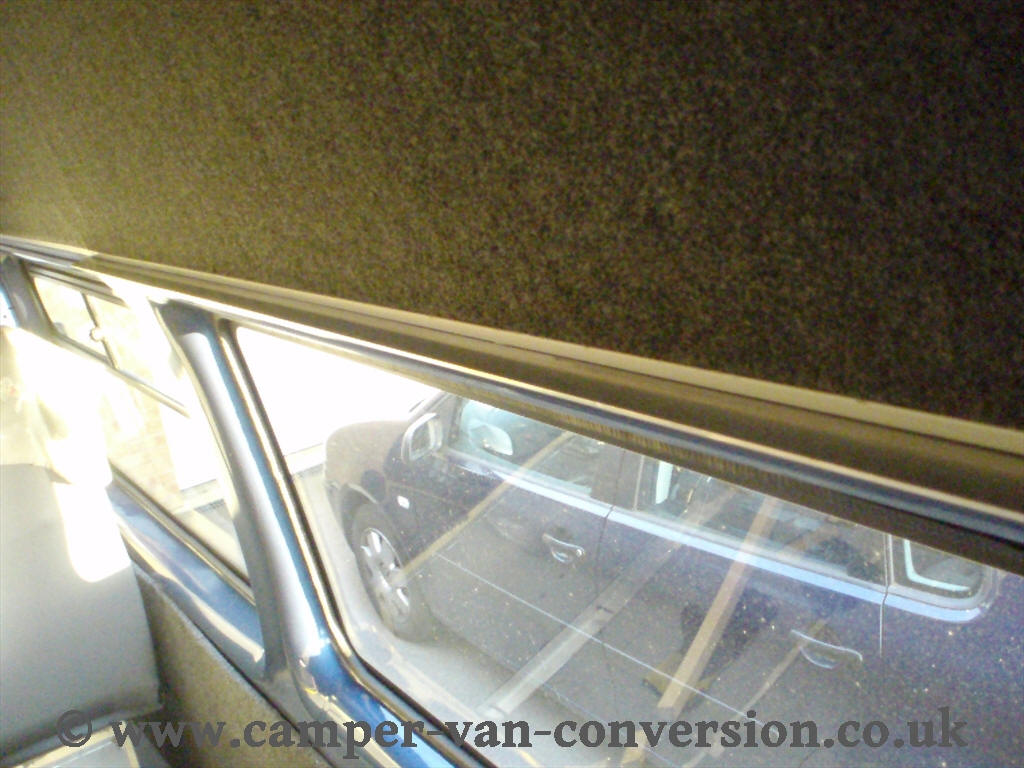 These angles were bonded to the van using Sikafelx 512, they were also hand riveted on to the van to ensure they could support the weight of two grown adults.
Removable folding bed bases would then have to made to bridge the gap between the angles to create the bed base.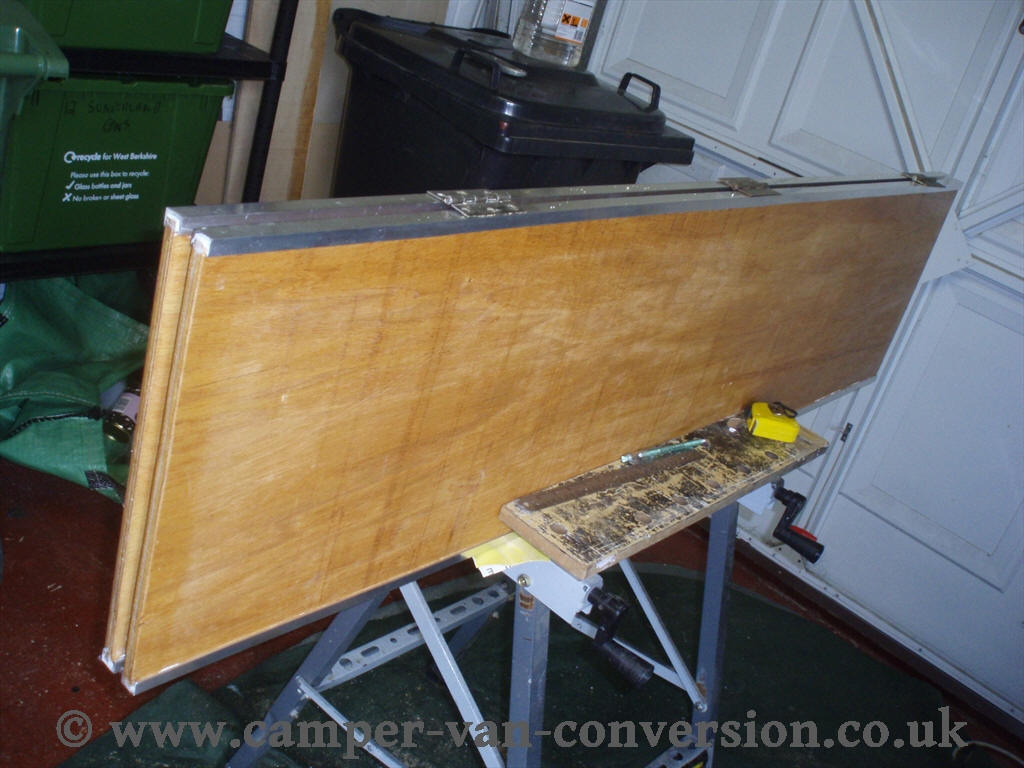 These panels were made from 9mm ply board strengthened with 'U' aluminium channels. Two panels were attached together using hinges, in total four panels were made.
When put across the gap a 6ft bed base was formed.